KALKASKA, Mich. (Michigan News Source) – Dozens of cats were rescued from sweltering heat in Kalkaska over Labor Day weekend thanks to the owner of a rental property who discovered the cats when he went over to do some work on the house. He found the cats in a shed and hidden under plastic tarps outside of the home. The cats appeared to be in desperate need of assistance and his wife contacted Wendy Fox, a TC Paw cat rescue board member and secretary with the group, about the felines.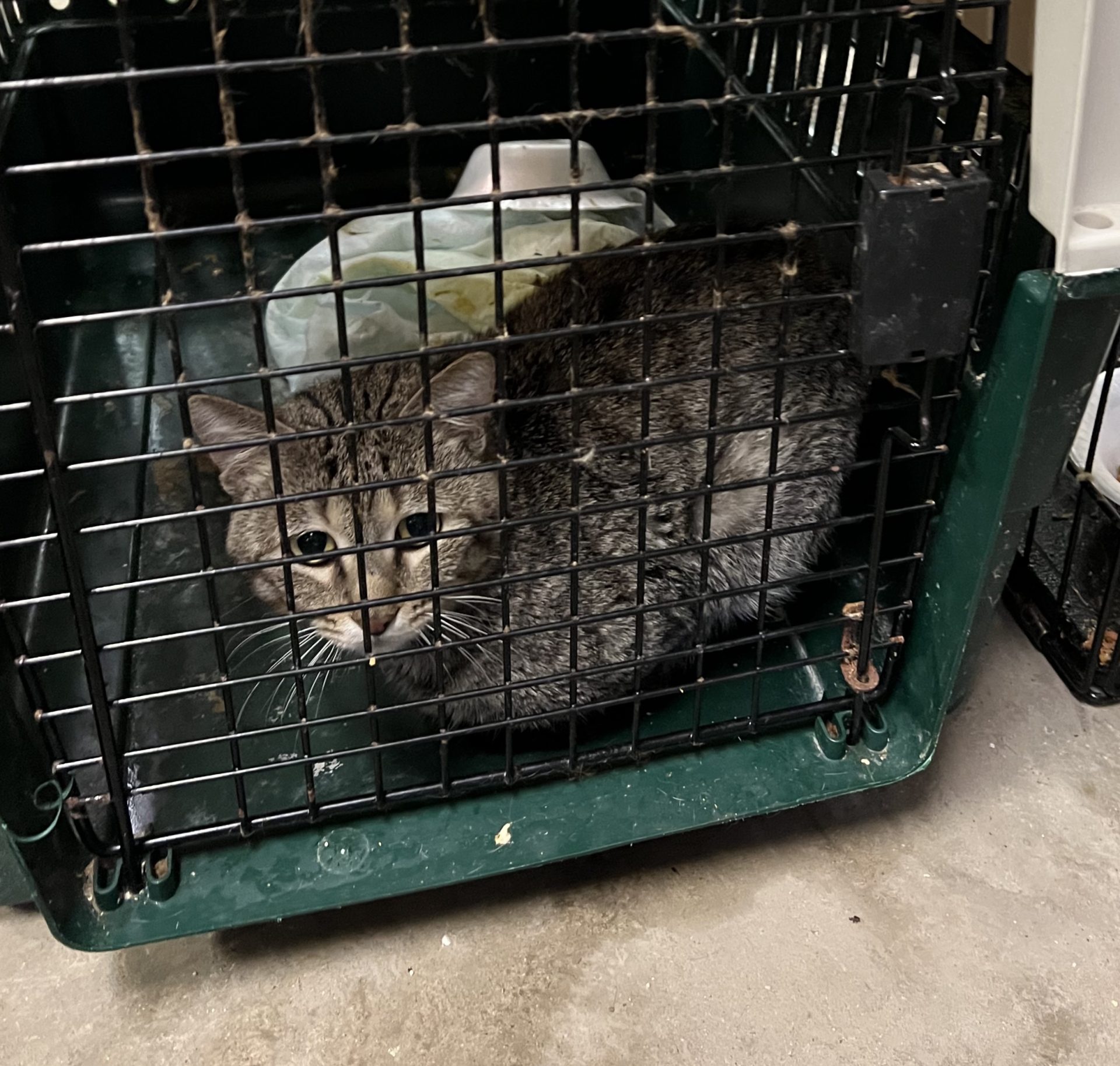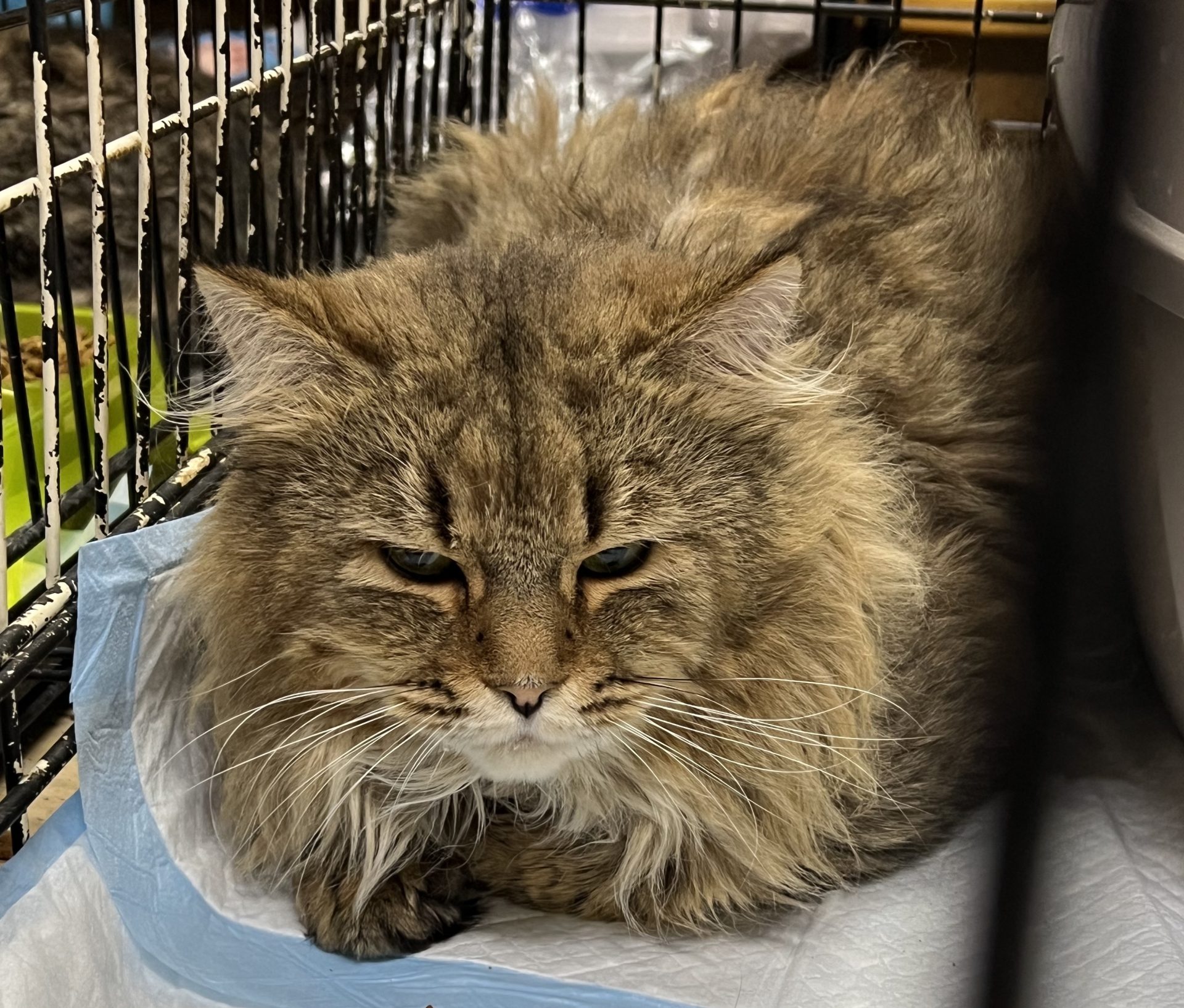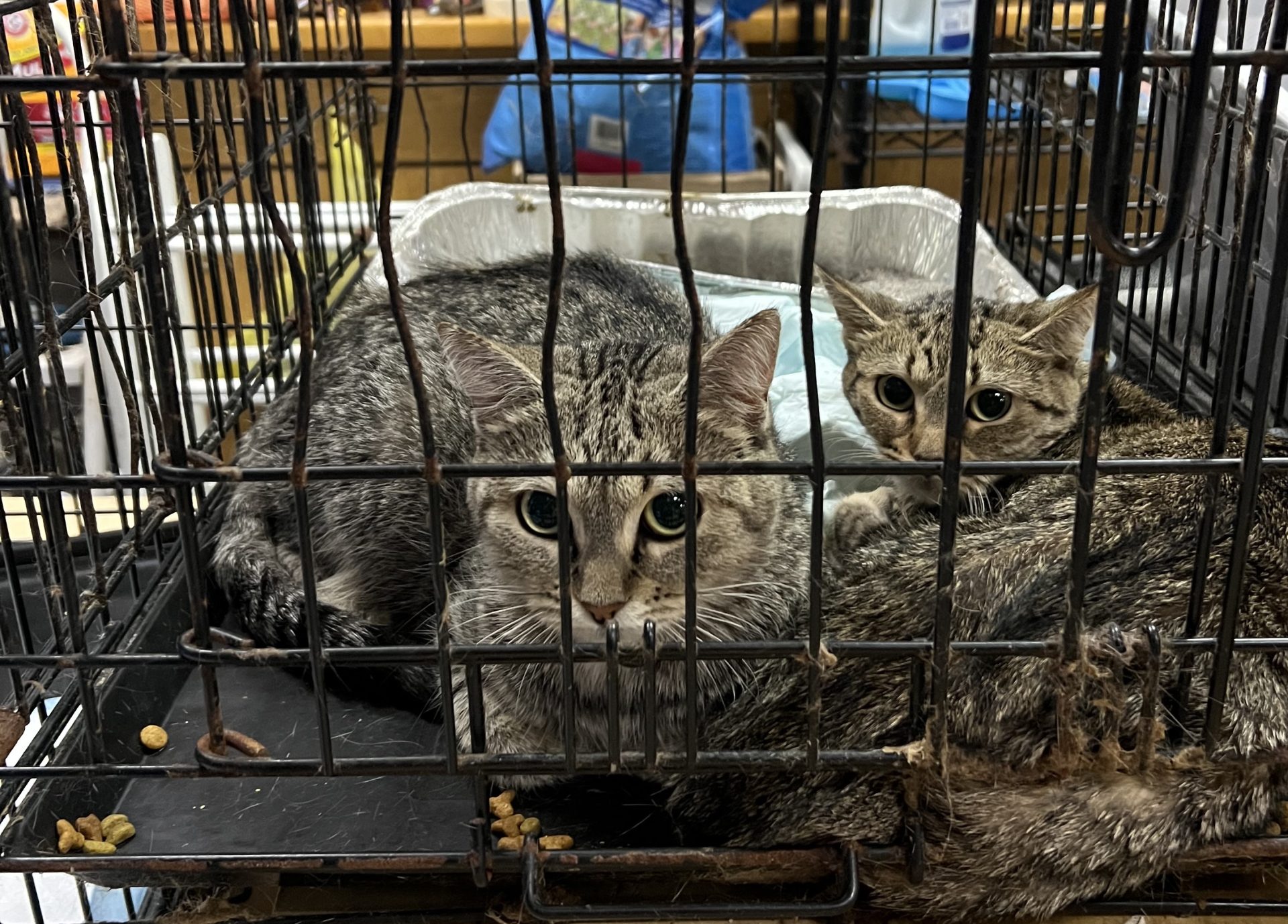 The 38 cats that were found on the Kalkaska property were in small cat carriers, some of them having two or three cats stuffed in each carrier and some of the carriers were so small that the cats could not turn around in them. The cats, mostly brown, some younger and some older, had been left in 90-degree temperatures for several days with little food, water or litter.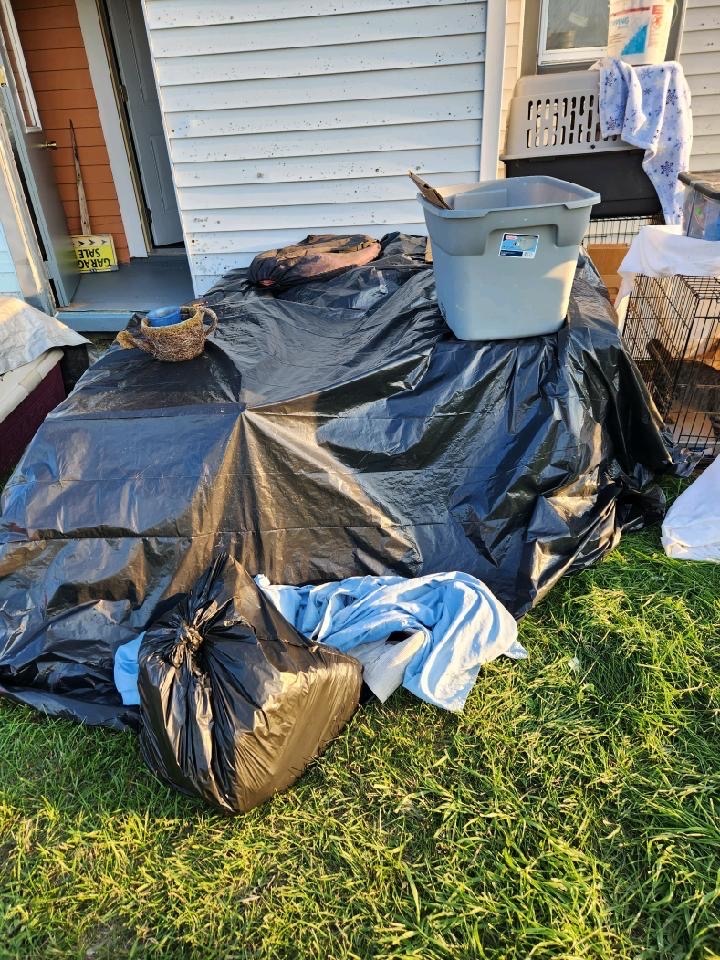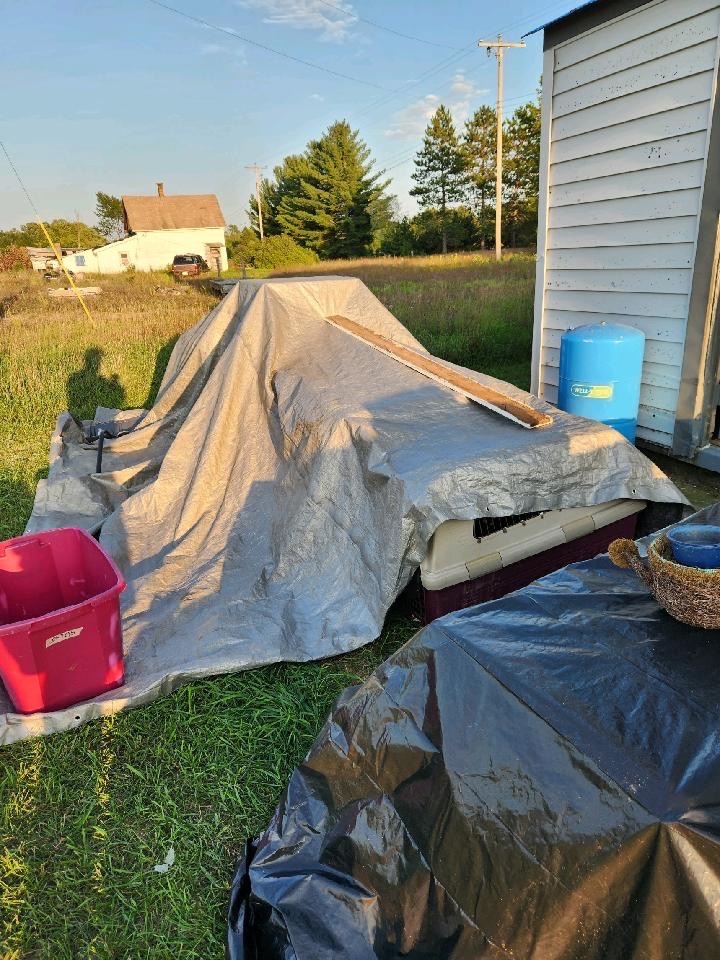 MORE NEWS: Greener Grass or Rolling Brown Outs? Why It Could Be Lights Out for Michigan's Green Energy Future.
The homeowner also contacted Kalkaska County Animal Control and the Sheriff's office. Because it was a holiday weekend, an animal control officer was not available and instead, a sergeant/road deputy went out to the property to assess the situation. The person of interest in the case, a new tenant who had just moved in about a week ago, had told the homeowner that the cats weren't hers and that someone had dropped off the cats and someone was coming to pick them up. However, later, some of the cats were being referred to by name by the tenant and the other person with her.
The homeowner decided that there was no way he was going to leave the cats on his property in the condition that they were in and the tenant voluntarily turned over the cats to TC Paw. TC Paw was willing to step in to rescue the cats when they found out that Kalkaska County Animal Control did not have the space for the cats at their shelter.
Louise Kozan, a TC Paw volunteer, was there to assist in transporting the cats and setting them up in their new location. June McGrath, founder of AC PAW, had also offered her assistance and was able to find larger crates to use for the cats. She even made a trip into Acme to get more cages from a storage locker and stopped at Meijer to get additional supplies that would be needed. Even with a trailer and two cars transporting the cats to a safe TC Paw location, it took three or four trips to get them all.
According to TC Paw, the cats are now receiving the support and medical care that they need. Some have been treated for dehydration and malnourishment and others will need to be completely shaved because they are so badly matted from laying in their own feces and urine.
The cats are not feral and are reported to be sweet and friendly. They will be available to be adopted out once they are healthy. The veterinary offices treating the cats will be taking care of their medical problems, spaying and neutering those who need it, vaccinating them and getting them microchipped. After getting cleared medically, the cats will be needing foster homes to take them in until they can get permanently adopted.
TC Paw also needs donations to help with the medical needs. Their website at www.tcpaw.org includes links to Venmo, PayPal and a Chewy Wish List. Volunteers interested in fostering (or adopting) a cat or two can call them at 231-714-4711 or email them at info@tcpaw.org. TC Paw has also reached out to other rescue groups about taking some of the cats into their system and Community Cats of Benzie County was the first to offer to take in some of the kitties.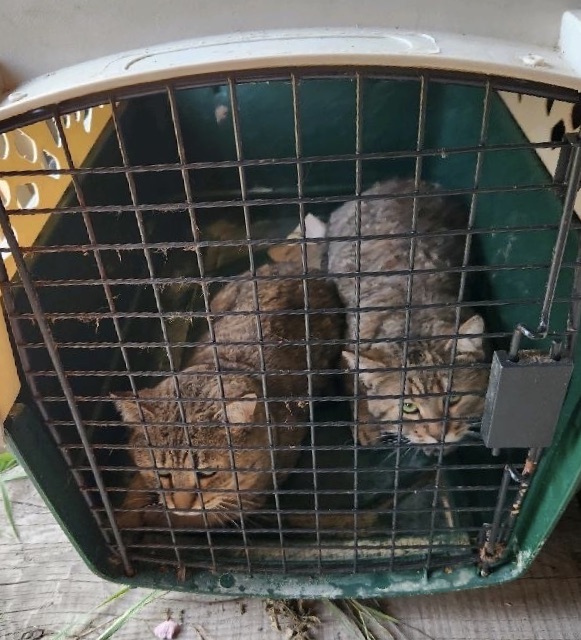 MORE NEWS: Three Days After Gov. Whitmer Signs Energy Bills, DTE Raises Electric Rates
TC Paw Cat Rescue vice president Melissa Laraway said in a statement about the situation, "In addition to asking for help with their care, we want to take this opportunity to ask people to help keep these situations from happening at all. Please spay or neuter your pets. Not only are pets generally healthier and have fewer behavioral issues when they have been spayed or neutered, but they will no longer contribute to increasing pet populations."
That's where groups like AC PAW comes in. Now that they're out of the rescue business after almost 30 years, they are concentrating on their spaying and neutering efforts. According to the website Pet Friends Magazine, in order to stop more cats and dogs from being born into homelessness, AC PAW is working with local veterinarians and offering low cost spay/neuter vouchers to help pet owners with the cost of the procedures. They also plan to set up spay neuter clinics in the future and want to focus on educating the public on the benefits of spaying and neutering their pets.
It is not known at this time if Kalkaska County is still investigating the cat situation for any future charges but no tickets or notices were reported to be given to the tenant by the police officer who showed up at the location over Labor Day weekend. Sources say that the female tenant, who recently moved from Antrim county, may have been involved in previous issues involving cats.